About Us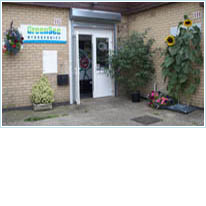 GreenSea Hydroponics
GreenSea Hydroponics was established in February 2006. A family run business that has now become one of the UK's leading online suppliers.
GreenSea has over 25 years combined experience in hydroponics cultivation and our head grower also has over 12 years experience installing air conditioning and ventilation for domestic and commercial purposes, so we are well equipped with knowledge to advise.
Over the years we have tried many types of different growing systems for hydroponics and also aeroponics. We have grown with NFT, Flood and Drain, Deep Water Culture, Drip and Vertical systems and of course we have also grown with soil and coco.
We retail many products online for hydroponics and we are always on the lookout for the latest and greatest to add to our selection, so keep your eyes on our site regularly to see whats new and available to the UK.
Our aim is to provide all our online customers with a friendly, reliable and efficient service that provides quality products at great prices, so go on give us a go and see if we can deliver the products quickly that you require and at a great price that you'll like.
You can buy online from
GreenSea Hydroponics
100% securely and receive your items next working day, discreetly packaged.